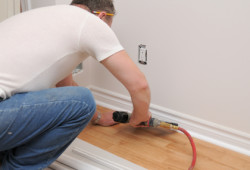 For the most complete flooring contractor services in Stamford, CT, Executive Carpet & Beyond, Inc. is your answer. Offering a full range of expert sales and installation services, our knowledgeable staff is here to help you transform every corner of your home or business. Whether you want classic hardwood flooring, plush carpeting, or affordable laminate flooring, our friendly sales staff will help match you with the flooring that best suits your lifestyle, budget, and decor vision. And once we've helped you make your selection, our flooring contractors will even offer to remove your old flooring and provide you with thorough, long-lasting installation for your new linoleum, carpeting, or hardwood floors. At Executive Carpet & Beyond, Inc., we know that fantastic customer service and reliable workmanship can go a long way. If you're ready to outfit your home or business with expert floor refinishing or installation, we're the team for the job. Call today—we'd love to help!
Professional Flooring Contractors
Residential & Commercial Floors
Sales, Installation & Maintenance
Hardwood Floors, Carpet, Linoleum & More
Free Estimates Available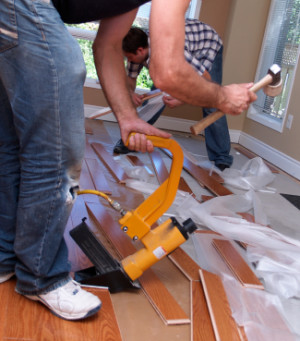 Full-Service Expertise
Executive Carpet & Beyond, Inc. is ready to help you with all of your residential and commercial flooring needs. Located conveniently in the Springdale Shopping Center of Stamford, CT, our flooring contractors serve customers throughout the entire region. Seeking expert flooring consultation, sales, and installation services, home and business owners come from all over the state of Connecticut, including Stamford, Bridgeport, and Norwalk, and even from towns in New York like White Plains, Port Chester, and Mt. Kisco. Established in 1982, we're a family-owned operation with 34 years of experience in the business.
Quality Products and Installation
Above all else, we value the importance of quality. Whether you're in the market for a hardwood flooring product, interior design consultation, or carpeting installation, you'll receive nothing but the highest quality from the flooring contractors at Executive Carpet & Beyond, Inc. And when it comes to customer service, our friendly sales professionals will assist you with the utmost respect and consideration.
Whether you want to explore your laminate flooring options or need tile installation from an experienced professional, your customer satisfaction is our top priority. We're here to help you in any capacity we can, which is why we also offer carpet cleaning, floor refinishing, and even water damage restoration. If you're looking for a dependable flooring contractor team, we're truly your solution for excellence in customer service and workmanship in Stamford. Call today for a free estimate!
Professional Floor Contractors
For your additional security and peace of mind, Executive Carpet & Beyond, Inc. is an accredited member of the Better Business Bureau (BBB).